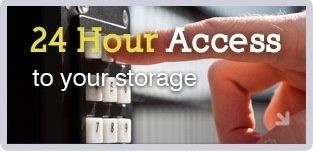 ·         No Deposit To Pay
·         Only 14 Days Minimum
·         24 Hour Monitored CCTV
·         Various Sizes
·         Only Pay For The Days Used
·         Key Code Entry System
·         High Perimeter Fencing
·         Trollies Provided
Business Storage In Fareham.
We make Storing Your Business Our Business
At UK Storage Company, we understand the need for flexible and simple storage solutions. We can help you and your business in a variety of different situations and scenarios.
Archive Storage – When you're required to keep hold of records for several years, we can offer a safe and highly confidential storage solution for you and your business.
Moving Office – If you've taken on a brand-new office space but you need a temporary solution for storing your office contents, we can help.
Stock and Equipment – Need access to your goods 24 hours a day and seven days a week? UK Storage Company Fareham offers easily accessible rooms in a wide range of sizes, whether you're storing just a few items to sell on eBay, or you have much much more to store. Speak to our team today to discuss which size is best for you.
Seasonal Storage – Does your business pick up over the winter holiday season or during the summer months? Consider self-storage as a cost effective, short term solution for your needs.
Independent Tradesman - We work closely with customers from all trades, often plumbers, electricians and handymen who need to safely store all their tools (rather than leaving them in their vehicle overnight)
Multiple Users – Our highly secure and unpickable locks come with three keys. You can give a key to anyone who you choose to have access to the room, meaning that several employees can all use the room and its contents.
Modern and Secure - Our purpose built, indoor storage facility offers our customers the most secure way of storing their goods, especially important when your business relies on the goods that you've stored. Our CCTV covers both inside and outside the building, and our customer only site means that all incomings and outgoings are logged and traceable.
Online Retailers
We can offer you the perfect solution for your growing business. We have a wide range of room sizes, from a small shed size right up to a double garage that is suitable for very large volumes of stock. We've helped many different businesses over the years, whether it's national electrical appliance companies or smaller, local firms. We offer great value for all. We don't need a long-term commitment or a fixed term contract, you can store for as little as 14 days. With UK Storage Company, we can evolve and adapt as your business does.
Simple Access, 24/7
You can access your room twenty for hours a day and 7 days a week. If you need to get in at 3am for an emergency call out or to do a stock count, there is no restriction. Should you start boxing day sales bright and early at 6am, then you are more than welcome to do so. We realise that your business works around the clock, so we have the technology to allow you to carry on without exception.
We have trollies that are free to use, and a goods lift (should you be on one of our floors) to help you when coming in and out of the building.
Short or Long Term Storage
We have many long-term customers who have been with us for upwards of 10 years, across all our locations. We build and maintain a great working relationship with our customers and do anything we can to ensure that their needs are met. Call us today and see for yourself how great our prices are, inclusive of a long-term rental discount. Knowing in advance that your payments are fixed can allow you plan your cash flow and to not have any surprising bills.
UK Storage Company Fareham
246 Gosport Road, Fareham, PO16 0SS
Please call us on: (01329) 630072
Free Access Hours:
Monday - Friday: 8:00am - 6:00pm
Saturday: 9:00am - 6:00pm
Sunday: 10:00am - 4:00pm
24 Hour Access Available