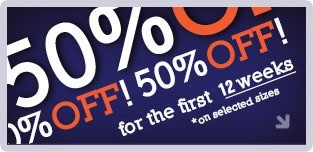 All ground floor rooms
Insulated
Only 14 days minimum
No deposit to pay
Only pay for the days used
Various sizes
24 hour recorded digital CCTV
Archive document storage
Key code entry system
Business Storage in Gloucester
Our modern self storage site in Gloucester is used by all types of businesses from home based small firms, right up to national and international companies. With flexible room options available from a small shed size up to rooms large enough to contain pallets and workspace, we are sure to have the best and most secure option for your business.
Many different types of businesses use our storage, some companies want to store stock, samples or promotional literature. Other companies use our storage as a mini depot with materials for their jobs or tools that they want to keep safe and not stored in vans, garages or sheds. Your price includes business rates and all charges are provided in one invoice making it easy to manage and budget your costs.
Our customers are free to interchange between units at any time without notice, allowing you flexibility to work around your current stock levels, seasonal fluctuations or business growth. This makes storing with UK Storage Company a great, flexible option.
With no stairs or lifts to negotiate you can park within a matter of feet of your room. This makes it incredibly easy to load in and out of your room, thereby reducing the time spent on deliveries and loading or unloading at the start and end of the day. Having taken away stairs, lifts and endless corridors you can reduce the time by up to half on warehouse based storage, where there can be any number of floors and a maze to negotiate around to find your room.
24 Hour Access
All of our business customers can benefit from the 24 hour access option, meaning you will never be denied access to your room and your goods. While the gates to our Gloucester self storage remain closed and secure at all times, business customers have access via a key code system which is inputted via an entry pad on the main fence. Having 24 hour access to your tools or equipment is a very safe option compared to leaving your valuables in a van or car overnight.
You will never miss an early morning or evening delivery with access 24 hours a day. A key feature that many self storage companies are not able to offer their customers.
Security
Ensuring that your goods are secure at all times is our main objective at all our self storage sites around the UK. The first and most effective point of security is the large, 2 metre high perimeter fence that surrounds the entire site. We also have a state of the art CCTV system throughout, with the cameras feeding back high quality digital images which are monitored and continually recorded. In the highly unlikely event that any incident occurs, you can be safe in the knowledge that everything is being recorded. Our preventative method of security has worked exceptionally well overnight and has led to a lot of businesses moving to us.
As a customer, you simply input your own unique key code that is given to you upon moving in with us. We are then able to monitor who is on the site at all times which enhances the security even further. The rooms themselves are individually locked using a Chateau Maximum Security EZ lock. We have these imported from America, and they are exclusive for the self storage industry. You hold the only keys to the unpickable lock and there is no master key. The locks come with more than one key, so you can make sure different people can have access at different times if necessary. This lock is yours to take away when you leave, should you require storage with us again. The cylindrical shaped lock simply slides in to the door, which makes them extremely hard to cut but also very easy to access provided you have the keys. The doors to the units themselves are very easy to open and close once the lock is removed, so there will be no struggling early morning with heavy doors and difficult padlocks.
Long or Short Term Storage
UK Storage Company will meet your needs no matter how long you require self storage for. Our minimum rental is just 14 days and there is no maximum term you can store with us. We require no fixed term contract, all contracts and payments are done on a rolling 4 weekly term. All we ask for is 14 days notice when you plan to move out. You will only pay for the days you are actually here storing with us, so when you finish using us we refund any amount that you haven't used right back to you on the day you leave.
Start Storing Anytime
We offer extensive opening hours at our Gloucester site, so you can begin using your space at any time of day or night depending on your schedule. We can offer you the flexibility that others can't, with 24 hour access available to all customers. We can process your paperwork by email without the need to scan or print anything. You can complete the contract using a smart phone or a computer easily, and all payments are done over the phone with a credit or debit card. Contact us now to find out how, and to organise your business storage.
Location
Our Gloucester site is conveniently located on Bristol Road, with very easy access for those that live in Gloucester or just minutes from the M5. As you head south on Bristol Road, we're on the right hand side just past the ARC Carwash. Keep an eye out for the signs!
During our office hours (Mon - Fri 9am - 5:30pm, 9am - 4:00pm Sat) you are always able to reach one of our advisors on the phone or via email, should you have any questions or require assistance.
340-350 Bristol Road, Gloucester, GL2 5DH
Please call us on: (01452) 50 20 83
Free Access Hours:
Monday - Friday: 8:00am - 6:00pm
Saturday: 9:00am - 6:00pm
Sunday: 10:00am - 4:00pm