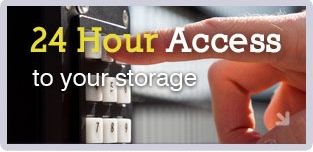 All ground floor rooms
Insulated
Only 14 days minimum
No deposit to pay
Only pay for the days used
Various sizes
24 hour recorded digital CCTV
Archive Document Storage
Key code entry system
Stock, Promotional Material and Samples
When you are deciding on where to store your overflow items such as stock, promotional literature or samples you should consider what we think is the best self storage company in Redruth for businesses. Your items will be safe, secure and most importantly they will come out in the same condition they go in.
Mini Warehouse
Our business storage in Redruth is often treated like a mini warehouse. As businesses get going they may not be quite ready to commit to the size or contract associated with a warehouse. With our storage space it gives you the chance to dip your toe in the water and see if it will work for you.
Flexible Term
What better way to try out a new market or location than with an option of just 14 days notice to close your account and only 14 days minimum storage period. You may just want to 'hit' an area for a period of time, often people aim for Cornwall during the holiday periods. With no long term contract to tie you to the area our option allows you to up sticks if it's not going well for you or, if you are on a roll, you can just keep storing with us until the hot streak ends.
No Business Rates
You receive just one invoice storing with us that includes everything, there aren't any nasty surprises around the corner like business rates or electricity bills. That's all included and the insurance covers you for fire, flood and theft.
Security
Often the motivation for storing with us is the added security and peace of mind that comes with using us. No longer worrying whether your items will get damp or stolen, our facility has a two metre security fence surrounding the perimeter. There is digital recorded CCTV throughout the site with the security cameras feeding back the images to our head office where they are monitored.
No Deposit
As they say 'cash flow is king' and so when you're storing your goods with us you don't want money tied up needlessly in a deposit. Like other companies we ask for your rent in advance but unlike them we don't require a deposit. Helping you to be more successful and then hopefully storing with us longer!
Only Pay For The Days You Use
As businesses and contracts don't work to nice neat months or weeks we only charge you for the days you use – any rent you pay for in advance that you don't use we refund back to you. That way if you run over on a job or, even better, get a bit more business you're under no pressure to move out of your room on a certain date. Remember we only require ten days notice for you to finish using us.
eBay Business
With many businesses on eBay now turning over large amounts of money you can understand why more and more people are selling their goods on there. Lots of our customers start with a small space and then work up as they find more suppliers and decide on their best selling lines. Often buying in bulk pays for the storage alone, forgetting all the added benefits of security and accessibility.
Extensive Access Hours
Having access to your stock when you need it or more importantly, when your customer needs it is imperative. We offer the option of twenty four hour access, seven days a week. You can stock up at the start of the day or drop off you tools for a safe night's sleep.
Close To Major Transport Links
With easy access to the A30, A3047 and the local town it's a great location to base your stock and promotional items. Pick up or drop off items as you pass or have them ready for somebody to collect when they're down in the area. Redruth's train station gives you easy access to head out from the south west.
If you are looking to store household items you are probably best looking at our residential storage in Cornwall page. The only difference between the quotes for the two is that one includes VAT (home) and the other excludes it (business). Sadly either way we do have to charge the tax.
Cardrew Way, Redruth, Cornwall, TR15 1SS
Please call us on: (01209) 204212
Free Access Hours:
Monday - Friday: 8:00am - 6:00pm
Saturday: 9:00am - 6:00pm
Sunday: 10:00am - 4:00pm