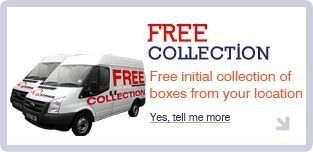 Seperate dedicated storage area
Racked storage
Collection and delivery service available
Helps you free up expensive office areas
High security including 24 Hour CCTV
Fully managed document service.
Trace and manage your documents
Archive boxes purchased through us or your usual stationery supplier.
Boxes Pilling Up? We've Got The Solution - Professional Document Storage
Our archive storage offering is the best way to store documents that you don't access on a regular basis. As a company offering self storage in Swindon we can say without bias that the most cost effective way to store your files long term is to use record management. To make the best use of self storage for document storage boxes you have to stack them floor to ceiling, front to back. Of course the problem then is that the box you want to access always seems to be at the bottom at the back. By the time you've reached that box and retrieved your item you have spent a lot of time and energy as well as compromising the integrity of the boxes as you pile them up.
Professional Database Driven
With our document storage in Swindon we offer a complete management service. Each box has a unique location within the warehouse, with an assigned address. The box is then tracked on our database so we know at any point where a box is, whether it is on the shelf, with the customer or in transit. This saves the amount of staff hours you use tracking down a box. With some companies moving their archive storage out of their own building just to take advantage of our management side of the boxes.
Free Collection
We collect all new boxes free of charge. There are a few conditions, they need to be on the ground floor and not far from the door but we're a flexible kind of company and will work with you to find a solution - we've even collected boxes from underneath a swimming pool in the past!
Retrieval Service
We offer a returns service so should you need to access a file or two out of a box we can deliver those back to you. We have various return timescales so please get in touch and we'll be happy to run through details and prices - we give you a full schedule of prices before you decide to go with us so there are no hidden charges.
Saving You Time And Money
Document storage frees up valuable space within your office or warehouse. Allowing you to use that vital space as another office or in another way that easily pays for the storing of your files. Our streamlined collection and retrieval service allows you to get your hands on your records quickly and easily and will create time for you to concentrate on your business.