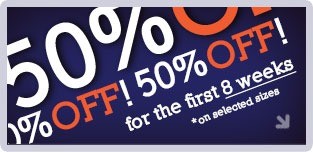 Flexible terms
Various sizes
Rates included
Keycode entry system
Externally monitored CCTV
All ground floor
Extended Access Hours Available
You hold the only keys
Only 14 days notice required to vacate
Bristol City Centre Business Storage
When needing stock, tools or goods it's important to be able to get to them quickly. With our central Bristol location being just off Coronation Road/York Street you can be in the city centre within minutes. If you're heading off to further afield you are only minutes away from Temple Meads.
All rooms are ground floor to entry to your space is quick and convenient. Less time spend at our facility means you've got more time out at work or home!
Safe and Secure
Often businesses move to use us because they want their stock, tools and goods to be secure. They want that peace of mind, they don't want to worry about where they park their van, whether someone has seen them unloading in to their garage or shed. At our facility you can be sure your goods will be protected. There is recorded CCTV, with cameras throughout the site. A perimeter fence and two metre high security entrance gate make sure the site is kept to customers only. The gate is kept locked at all times – you gain entry with a unique gate code we give you when you start using us. Locking your room is obviously the first stage of security and that is why we use locks that cannot be picked. They are specially imported from the states where many companies use them for self storage.
No Commitment
If you're the type who doesn't want to get tied down to a long term contract then we're the perfect partner for you. With only fourteen days minimum there are no long term ties and it allows you to vary your space depending on your needs. You can stop using us and then come back when the demand is there again. Florists use us over the Valentines / Mother's Day period and then not again until the following year. Shops tend to use us over the Christmas period when they stock rooms / warehouses are full. It's up to you and we don't cry when you break up with us!
No Carrying and No Stairs!
With our storage units all being on the ground floor there is very little need for you to carry your stock or promotional material. About 50% of our rooms you can park right outside of - ask our staff about these when you call.
Box and File Storage
When it comes to storing legal documents, invoices and other items you have to hold for a number of years you will probably be better off looking at our document storage option.
Whitehouse Street, Bedminster, Bristol, BS3 4AY
Please call us on: (0117) 9660 277
Free Access Hours:
Monday - Friday: 8:00am - 6:00pm
Saturday: 9:00am - 6:00pm
Sunday: 10:00am - 4:00pm