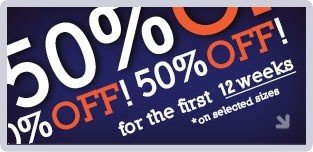 No Deposit To Pay
Only 14 Days Minimum
24 Hour Monitored CCTV
Various Sizes
Only Pay For The Days Used
Key Code Entry System
High Perimeter Fencing
Business Storage In Swindon
Easy Access
When you're working it always feels like you're lugging something around. Whether that's promotional material, samples, tools, stock, there's always something. It's always heavier than you want too! We offer free trollies so you can move your items around our facility with minimum effort. The lift means there's no carrying upstairs and as you can back up right to the warehouse door you really can be taking it easier when you store with us.
Multiple members of staff can have access (as long as you want them to) allowing stock to be dropped off by one employee and picked up by another.
Plenty Of Tools Left In Here Overnight
It's never safe to leave your items in your van overnight, whether you've got a sticker on it declaring otherwise or not. With so many security cameras on site the only people interested in trying to break in are the ones wanting to go on the Crimewatch 'Most Stupid List'. Our security gates are permanently kept closed, meaning only those with authorised key pad codes can get in - we provide you with your own unique code. Add to that the external perimeter fence, high security locks on your storage units and all the rooms looking the same, it really puts off any with bad intentions. Who wants to go to all that trouble just to open a room to find a second hand mattress?
Twenty Four Hours A Day
Most companies operate in their own way, few live in a world of Monday to Friday, nine to five. That's why we offer your organisation around the clock opening hours, allowing you time to drop off your tools or samples at the end of the day or pick them up at the start of the day. This gives you back the valuable van or car space to fit your weekend gear in, now you can justify buying that new set of golf clubs / surf boards / disco equipment - and you know where to safely store it if you need to!
Unit 22 Bridgemead Close, Westmead, Swindon SN5 7YT
Please call us on: (01793) 523282
Free Access Hours:
Monday - Friday: 8:00am - 6:00pm
Saturday: 9:00am - 6:00pm
Sunday: 10:00am - 4:00pm
24/7 Access Available